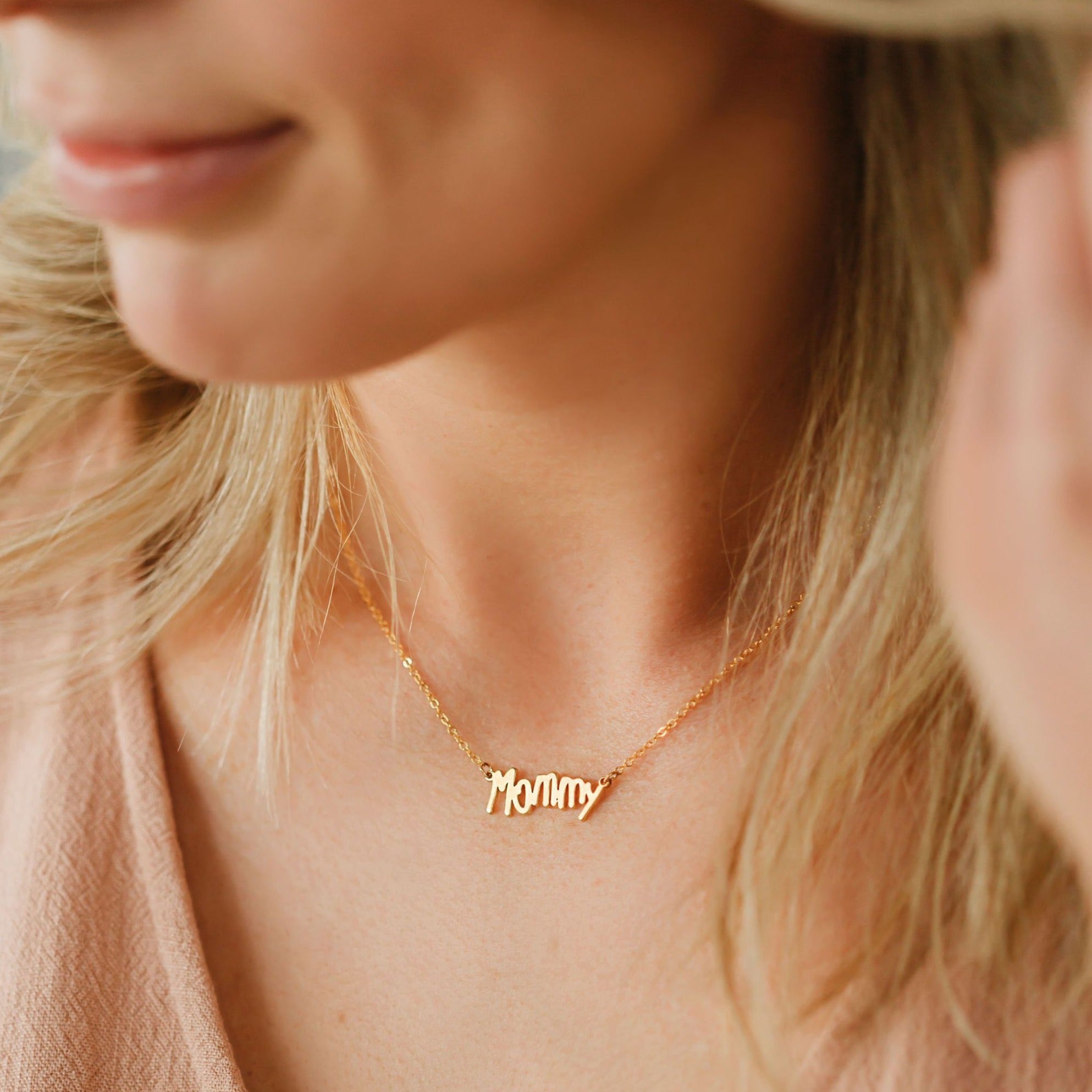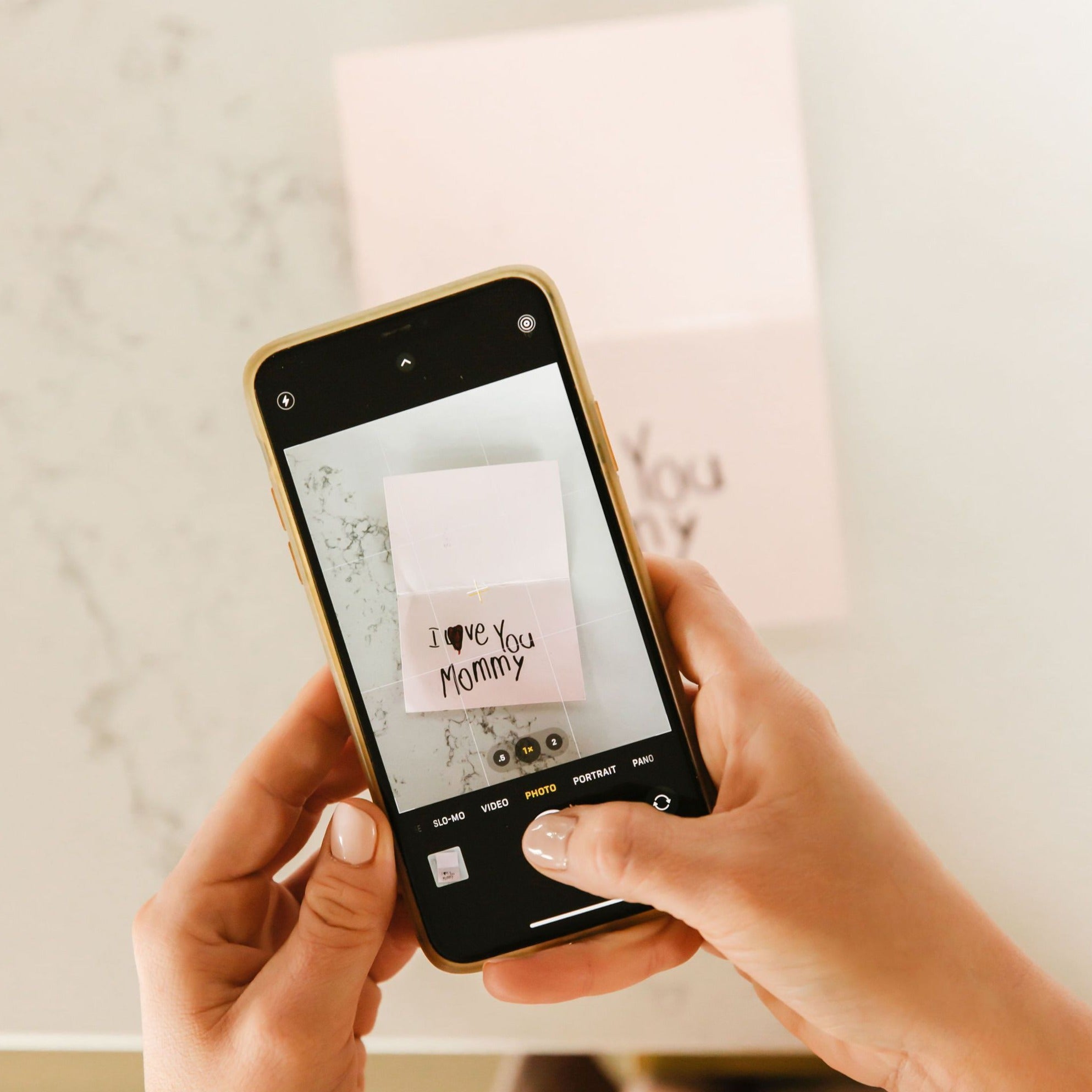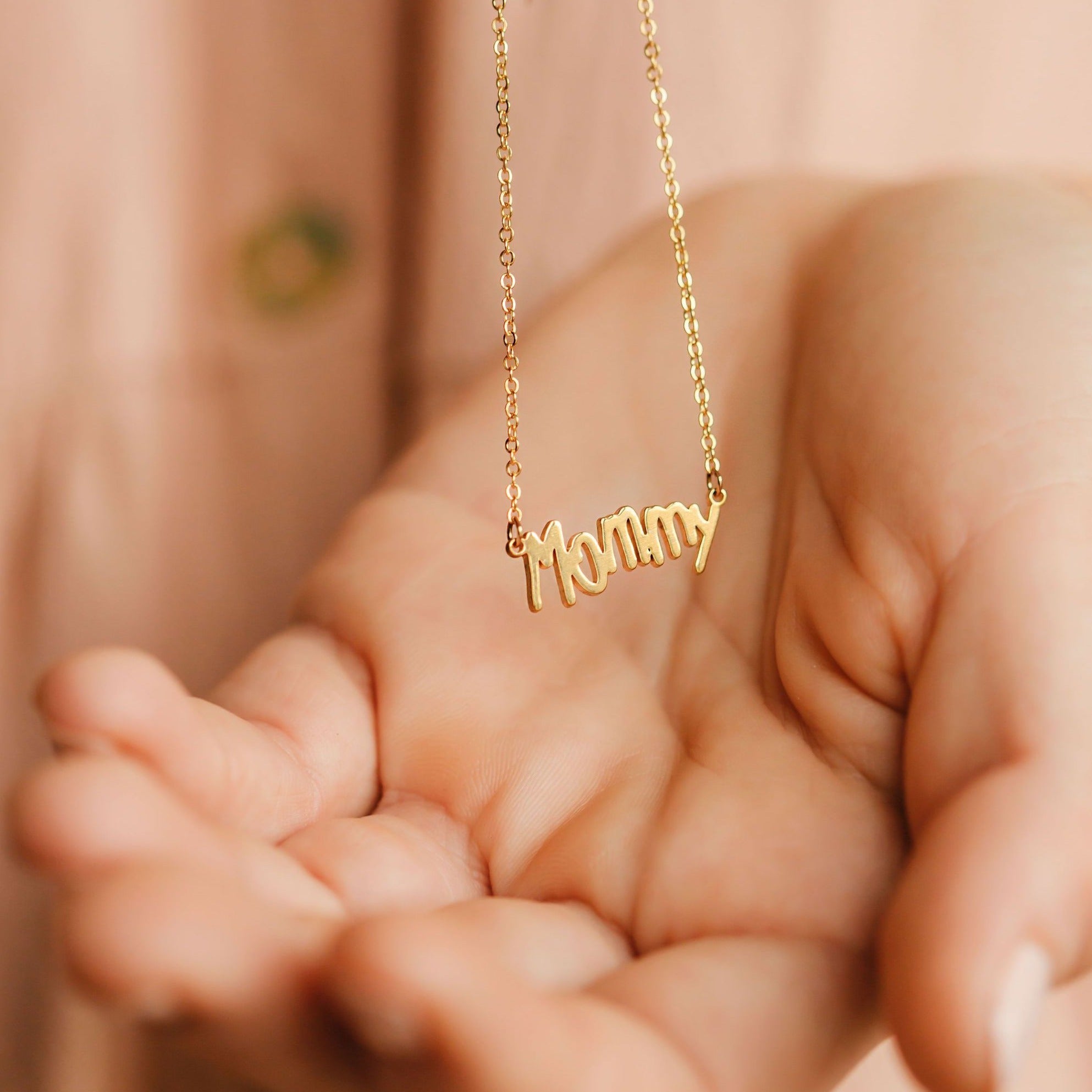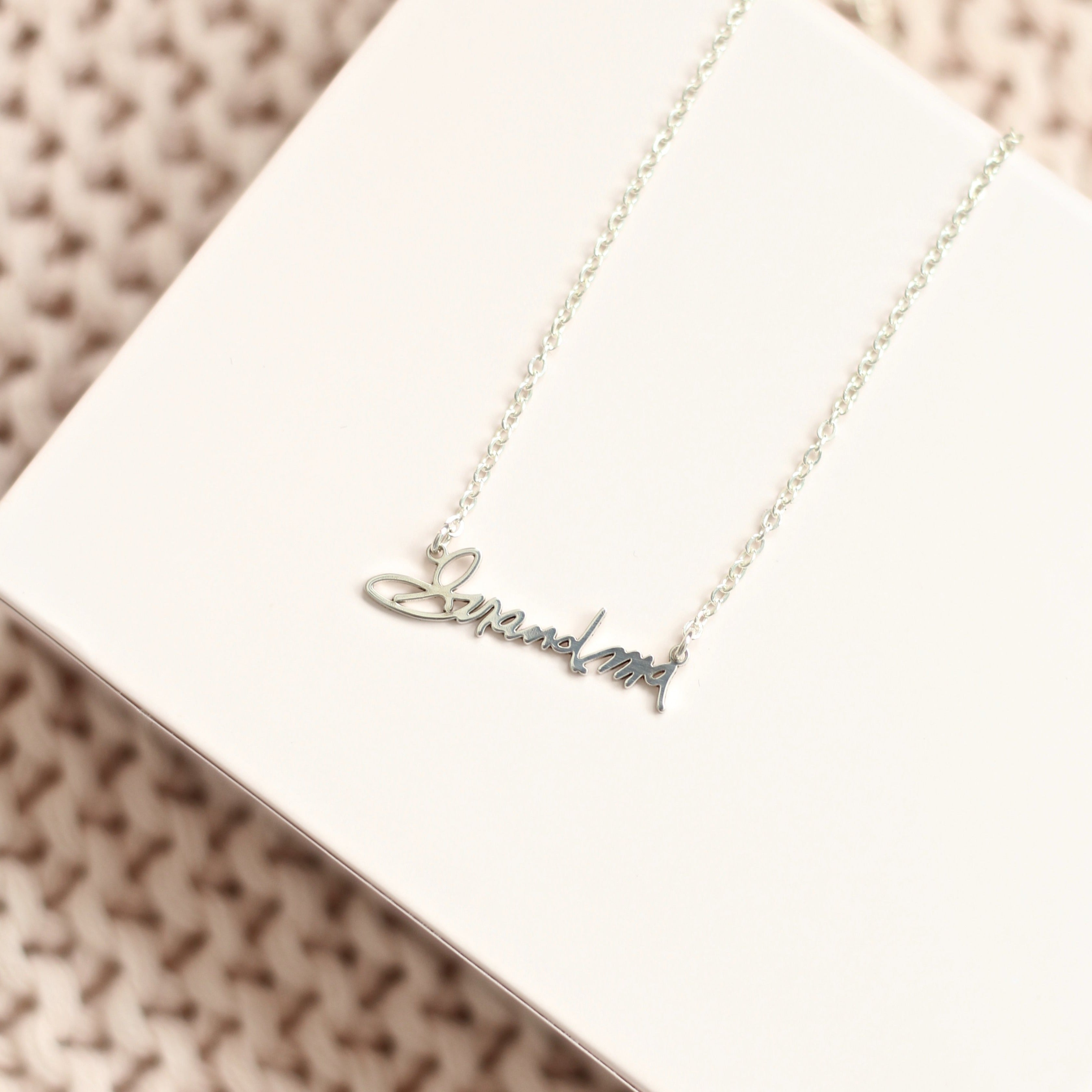 Custom Handwriting Cutout Necklace
This Custom Handwriting Cutout Necklace allows you to choose your own signature or that of a loved one and upload it for our master jewelry maker to hand cut a truly one-of-a-kind personalized piece made just for you!
DETAILS
* Choose up to 10 letters for your signature or word.
* Available in: Sterling Silver, Gold Plating, and Gold Vermeil
* Chain Length - 14", 16" 18" and 20"
* The length option is the total chain length including the charm. 
* Will require up to 14-15 business days to be produced. If you need it sooner, please choose a RUSH ORDER option. 
Our jewelry is handcrafted and made to order, each piece is skillfully crafted by our hands only for you.
[Process Time]
* Fingerprint, Paw Print, Handwriting, Sound wave, Drawing, & Silhouette: Up to 3-4 weeks
* Letter & Name: Up to 2-3 weeks
* Hand-Stamped: Up to 1-2 weeks
* Ready to Ship: Up to 1-2 weeks.
---
Free shipping on orders over $200
All custom jewelry is final sale.
Discount codes don't apply to sale items.
Custom Handwriting Cutout Necklace
FAQ
What is Gold Vermeil?
Gold Vermeil jewelry is high quality, durable, yet affordable, alternative to solid gold pieces.
Our Gold Vermeil jewelry is crafted with very thick 18k gold layered over 925 sterling silver. It is 5 times more coating than the usual gold plating process. As a result, it offers superior durability compared to Gold Plated.
In addition, our Gold Vermeil comes with high quality anti-tarnish gold filled chains.
Can I rush my order?
Yes! If you would like your order shipped in 5 business days, please select RUSH ORDER or contact us, info@meirako.com
Can I cancel my custom jewelry order?
You can cancel your custom jewelry order within 24 hours of placing it. Please note that after this timeframe, we are unable to accommodate cancellations as the custom piece is specifically created for you.
How to care my jewelry?
We use only premium quality materials to ensure maximum durability and a luxurious high-luster finish. With care and a little maintenance, your jewelry can keep sparkling through the years.
Please click the link t see our top tips for how to clean and care for your MEIRAKO jewelry: JEWELRY CARE.
Shipping
Shipping Cost
Shipping prices are calculated based on order weight, shipping address and postal service selected. Price options will be displayed at checkout.
All orders over $200 receive FREE standard shipping across North America.
[Urgent shipping]
Canada: Purolator (1-3 business days)
USA: DHL (1-5 business days)
Order tracking
Once your order is shipped after the processing time, you will receive a Shipping Notification email containing your tracking number. The email will also include the estimated shipping date.
Please note that the delivery time includes process time PLUS shipping time.
Duties & Tax
For any USA & International orders, local duties and taxes may be applied to your package.
We do not have any control over these fees. For further information, please consult your country's customs and import office.
About us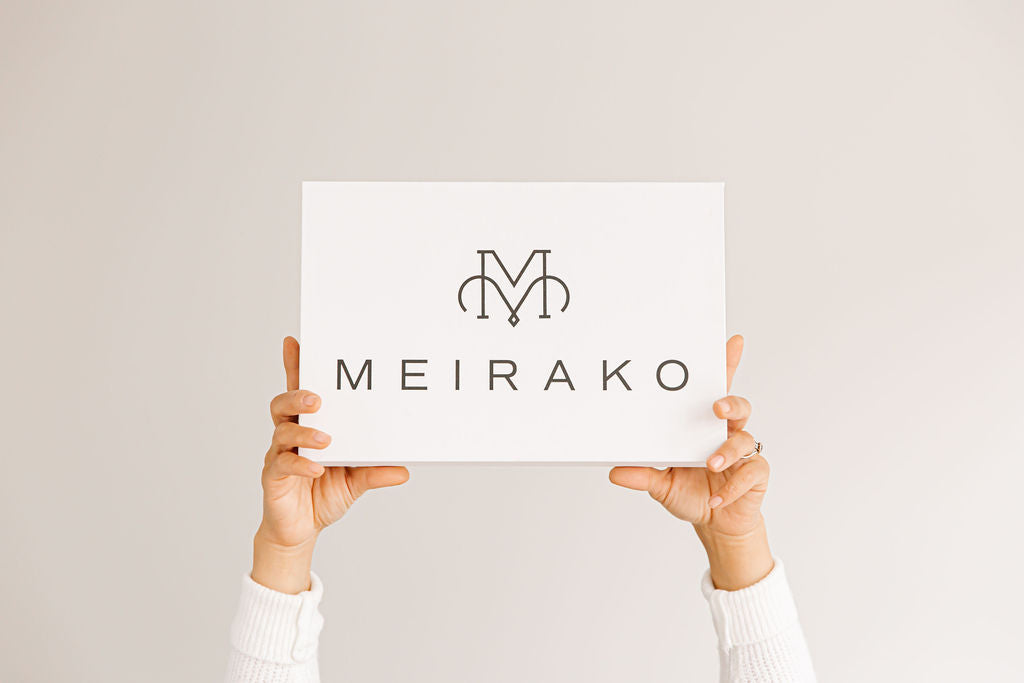 How We Started
Our founder, Kate, started Meirako (Formerly Tiny Zen Memory) in 2018 after an experience with a friend.
Meirako originated from the unfortunate loss of her close friend's father. Kate made a necklace with the word "proud" — a word her friend's father had repeatedly used to articulate his affection for her friend - in the last letter, he wrote before he passed away. 
When she witnessed the overwhelming emotions her friend linked to the necklace, she was convinced that more people could benefit from the same joyous experience.
This is how we started making custom jewelry.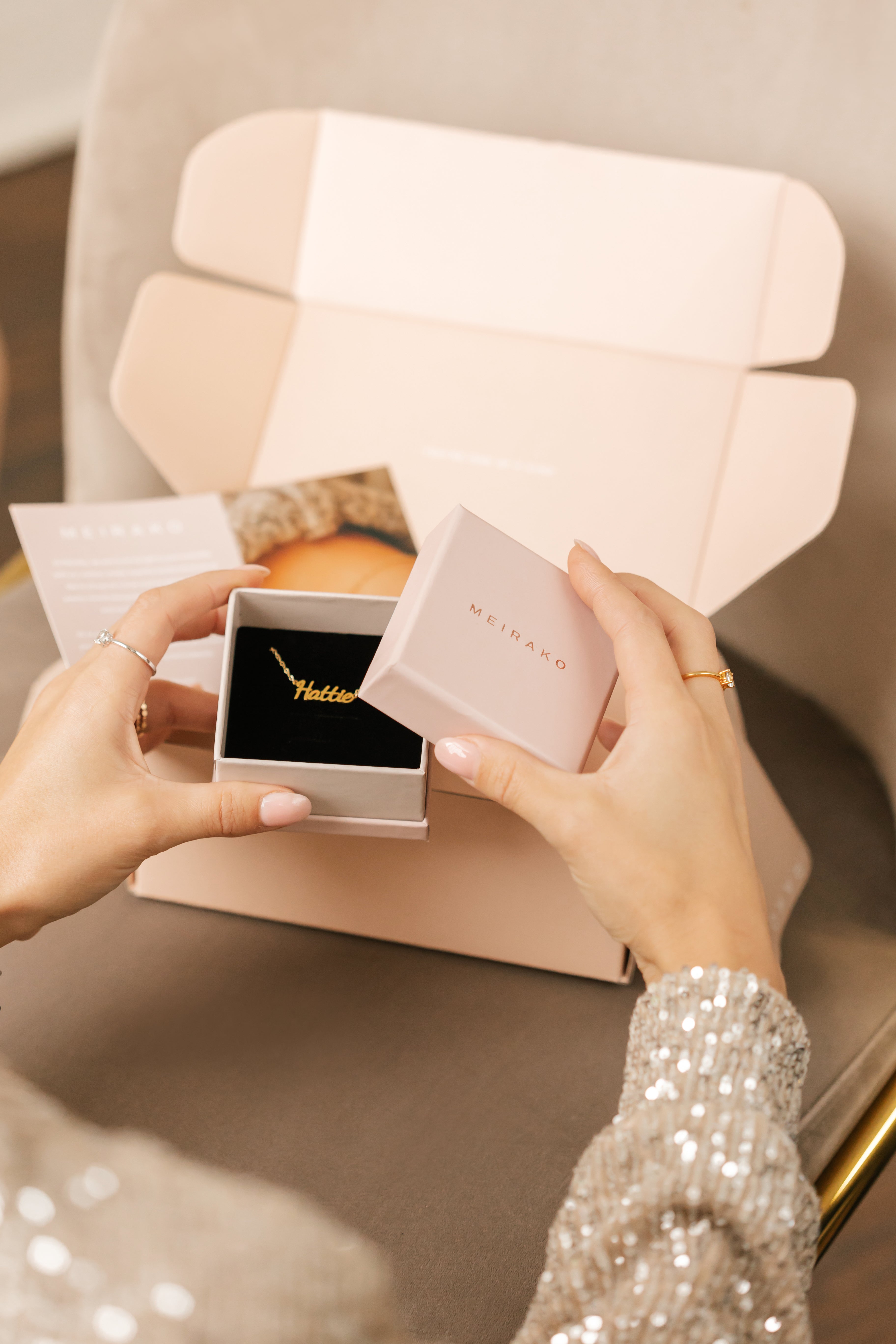 Who We Are
We are a small, female-owned business that strongly believes in the power of our custom jewelry to bring brightness to people's lives.
Our commitment to ethical practices is evident in our use of recycled silver and gold, which are sourced responsibly.
Amazing customer service and product!
I have ordered two necklaces from them and when one wasn't exactly what I had in mind, they were wonderful and prompt at working with me to help create what I had envisioned! Will definitely order more items in the future! Quality is great
I ordered a custom handwriting cutout necklace and I absolutely LOVE IT! My grandmother passed away in September and I wanted a necklace of her signature that I could wear daily with her gold cross that she gifted me (as seen in picture). Everyone that knew her called her Mama because she loved and cared for everyone she met in such a motherly way. I was able to take her signature from a Christmas card (her favourite holiday) to make this special necklace. I even ordered one as a gift for my cousin's birthday and she cried because she loved it SO much!
The team at Meirako is amazing - they responded quickly to my questions and surpassed my expectations with the design and look of this necklace! IT IS PERFECT! THANK YOU SO MUCH!
- Chantal
I ordered a necklace with the word "Love" in the handwriting of my friend's mom who had passed away. The order came quickly and was perfect!